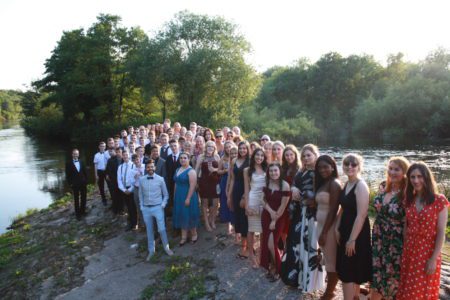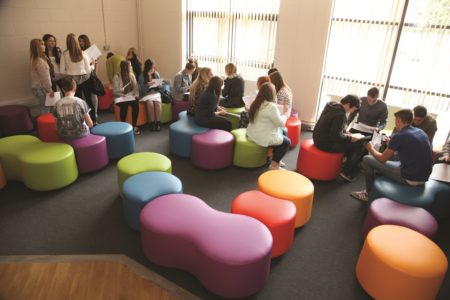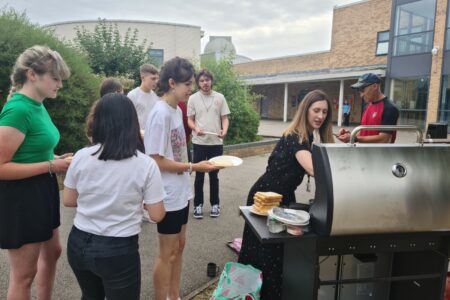 Welcome to The Long Eaton School Sixth Form!
Our 16+ community is a vibrant, dynamic and happy place that welcomes Long Eaton School students and students from other schools to undertake their 16+ studies. It is a place where students feel safe and aspire to great things. We are an integral part of the school, and we pride ourselves on the pastoral care and support for students that give them a social and academic environment where they can really enjoy their time in the sixth form.
We offer students a wide range of academic and vocational Level 3 courses that prepare them for the demands of further education. Small class sizes are very common, and we have seen improvement in the educational outcomes of students improve every year for the last 7 years. More 'learners than ever are achieving higher grades and going on to top universities' (Ofsted 2016), as well as higher apprenticeship destinations both in the East Midlands and afar.
Behind our academic work, we deliver a diverse enrichment and pastoral program that is centred on student wellbeing. Social and charitable activities, a strong student leadership program and various trips and events around career planning and student health, mean that our students leave us happy and ready to take the next steps on their own individual pathway. Throughout, our students have the continued support of their own tutor whom they meet with many times a week.
Our sixth form is a busy place, and we hope you will see this through our website, our facebook and our twitter feeds, as well as by following the link below to our prospectus. If you would like to visit us at The Long Eaton School, please contact us to arrange a visit at a time that is convenient to you.
Mr M A Caton
Assistant Principal – Sixth Form
"Passionate about improving outcomes, as well as learner's social, emotional and moral development" (Ofsted 2016)
If you have the enthusiasm, commitment and stamina to join our Sixth Form, then we would be pleased to hear from you. You are very welcome to contact us on 0115 9732438 or at LOE-sixthformadmin@longeaton.derbyshire.sch.uk for more information or to arrange a visit. You can see and download our Prospectus and Application Form below: