As a sixth form, we are committed to providing our students with the best advice and guidance towards their future pathways that we can. With that in mind, we work towards and meet the Gatsby Career Benchmarks. Our  programme follows on from the work completed in the lower school. Working closely with their 16+ tutor, students receive personalised advice and guidance to meet their own ambitions.
Throughout their time in the Sixth Form, students are guided through a host of career and future pathway events and activities. Dedicated and independent careers advice is available and is complimented by university trips, visiting speakers from the Apprenticeship Service and nationally based providers, a dedicated careers library, UCAS and Apprenticeship application support, as well as regular contact with their own tutor. In Yr 12, students are also expected to undertake a period of work related learning experience that is linked to their future ambitions, they will meet local employers, experience a mock interview as well as listen to Alumni.
According to Ofsted (2016) 'more learners than ever are achieving higher grades and going on to top universities'. This still rings true today in 2023, with students this year leaving us to study a range of courses including Neuroscience, Physics, Finance, languages, Mathematics, Politics and midwifery. Some 75% of our eaving students attend universities here in the East Midlands and afar, with some 15% in 2023 attending a Russell Group university including Nottingham, Birmingham and Oxford. For some of our students, the university pathway is not desired, with students often taking on Higher Apprenticeships with some of the biggest employers in the East Midlands such as Rolls Royce, Bafour Beatty, or EON Energy.
Here are just some of the other activities and events ours students enjoy as part of their career support.
16+ Transition Days – preparing for 16+
Weekly Signposting to events such as the National Apprenticeship Week Seminars or University Subject Taster Days and so many more
Our school based and Trust based Careers events to meet prospective employers and universities
Visits to Nottingham and Nottingham Trent Universities
Flexible Work Experience support
Employability skills workshops
Student Finance Seminars
Mock Interviews
Committed time to complete MOOCS
Independent Careers guidance provided by the Archway Learning Trust
Further online support for students
Below are just some of the useful sites that students are signposted to throughout their time in the sixth form.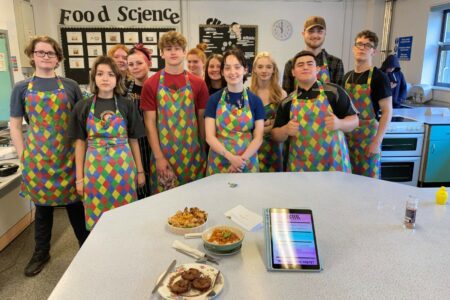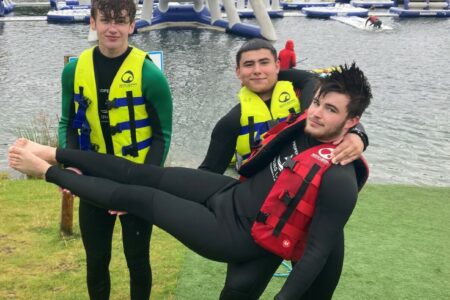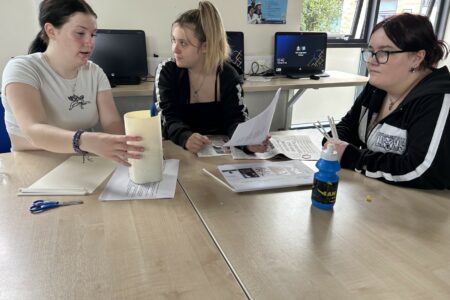 Higher/Degree Apprenticeships
While many of our leavers who choose the Higher Degree Apprenticeship route apply directly through specific employer portals, The Higher and Degree Apprenticeship Listing showcases thousands of vacancies from various employers. Students can apply for these apprenticeships and a full time place at university at the same time. Higher and Degree apprenticeships are widening access to the professions bringing together the very best of higher and vocational education. Degree apprenticeships give you the opportunity to attain a degree or professional qualification from some of our best universities and providers whilst training in a top flight career. Tuition fees are paid for by your employer and the government and you will be learning and earning a salary from day one.
View the National Apprenticeship Service Higher and Degree Vacancy Listing
Impartial Careers Interviews
Students have access to impartial and independent career advisers who continue to work in the school in 2023/24. Students can contact Mr Caton or talk to their form tutor about booking an interview.