For more information about The Long Eaton School KS5 results, please click here 16 to 18 – The Long Eaton School – Find school and college performance data in England – GOV.UK (find-school-performance-data.service.gov.uk) (this data pertains to 2022 performance only)
Students at the Long Eaton School are able to choose from a variety of A Level and Applied courses to support their future ambitions. Most students undertake studies in 3 subjects, with some students commencing with 4. All courses are taken over the two year programme, with students completing internal examinations at the end of Year 12 for progression into Year 13. In 2023, 100% of our academic candidates completed their full program of study.
2023 16+ Results
| | |
| --- | --- |
| | % |
| A Level Average grade (and APS) | C grade (30.48) |
| Applied General | Distinction (30.83) |
| Entries awarded Grades A* - A | 21% |
| Entries awarded Grades A* -B | 37% |
| Students achieving 3+ A* - A | 9% |
| Students achieveing 3+ A* - B | 21% |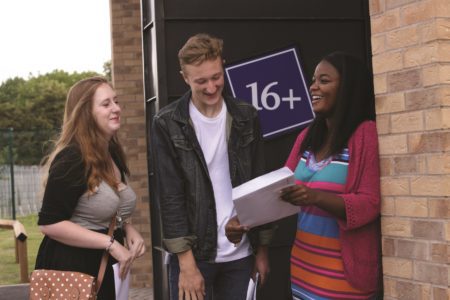 Notes/Guidance:
· A Level figures are based on students who entered at least one A Level or AS Level. A Levels are available in a wide range of subjects, see our course guide/prospectus.
· Academic qualifications include A Levels and other 'Level 3' academic qualifications such the EPQ where appropriate to individual students.
· Applied General are 'level 3' qualifications. These figures are based on students who were entered for at least one applied general qualification.
Destinations: Students staying in education or employment for at least 2 terms after 16 to 18 (Level 3) study
Students leave us to study at a range of Russell Group and other universities all around the country as well as to take up higher apprenticeships.
The data published in Nov 2023 is for all students who left 16-18 study at The Long Eaton School in 2021, regardless of the qualification that they took.
The data reflects the percentage of students who left 16 to 18 study at The Long Eaton School in 2021, who sustained their destinations in 2021/22.
Of 74 students, 91% continued into sustained education, employment, or training. This figure is inline with the national average. Of these students, 19% commenced Apprenticeships. This figure is significantly above the national average.